ClearSky Health Selects Kenosha, Wisconsin, as Site for New Medical Rehabilitation Hospital
ClearSky Health, a premier rehabilitative healthcare provider, has announced its selection of Kenosha, Wis., as the site for a new 30-bed medical rehabilitation hospital. The organization currently owns and operates five hospitals in Texas, Louisiana, and New Mexico, with plans to open new facilities in Arizona, Kansas, and additional Texas locations.
The hospital will provide specialized, rehabilitative care to about 650 patients annually who are living with disabling injuries or illnesses such as strokes, brain injuries, hip fractures, spinal injuries, Parkinson's disease, multiple sclerosis, or other medically-complex conditions such as COVID-19.
"We're pleased to have helped ClearSky Health's leadership during their due diligence process," says Heather Wesling Grosz, Vice President, Kenosha Area Business Alliance. "We were able to gather information and facilitate community connections to determine if an investment in our market was feasible. The hospital will be a welcome addition to our community."
The Kenosha hospital will differ from other rehabilitative settings since medical rehabilitation hospitals are required to:
Be licensed and accredited
Use an interdisciplinary team approach to care
Have a physician with specialized training in rehabilitation supervise medical services
Provide rehabilitative nursing 24/7
Offer patients therapy for a minimum of 15 hours a week
In addition, a national study shows that patients who receive care at inpatient rehabilitation hospitals return home sooner, remain home longer, have fewer hospital readmissions and ER visits, and live longer versus those treated at nursing homes or skilled nursing facilities.
The new 40,000-square-foot building will feature all private rooms, a rehabilitative gym with specialized equipment, a dining room with a dedicated chef and food service staff, and an activity of daily living space to allow patients to receive therapy in rooms that emulate home conditions. Patients will interact and set individual goals with an interdisciplinary team that includes a physician; rehabilitation nurses; physical, occupational, and speech therapists; case managers; respiratory therapists; dietitians; and other healthcare professionals.
"Our highly trained team, specialized equipment, dedicated facility, and integrative approach set us apart," says Darby Brockette, CEO of ClearSky Health. "We go above and beyond normal service expectations to provide patients with optimum outcomes for their recoveries."
Brockette cites the hospital's comprehensive stroke rehabilitation program as an example. The program includes review of 228 evidence-based recommendations from the American Stroke Association. Nursing and therapy personnel, who are specifically educated in stroke rehabilitation techniques and modalities, review every recommendation and apply the ones that fit the individual needs of each patient.
"The program's depth and knowledge allow us to provide the highest standards of care to patients, while maintaining the flexibility to adapt to new research and evidence as it occurs," Brockette says.
Another unique aspect of care that will be provided at the hospital is the continued involvement in a patient's treatment. Members of the healthcare team work with patients after discharge to ensure they receive needed resources to reach the highest levels of independence and success during their recoveries.
Groundbreaking for the hospital in Kenosha is planned for Spring 2022, with an opening scheduled for Spring 2023.  
Recent Blogs/News
We invite you to view our recent blogs and news. For your convenience, our latest Post is shown below!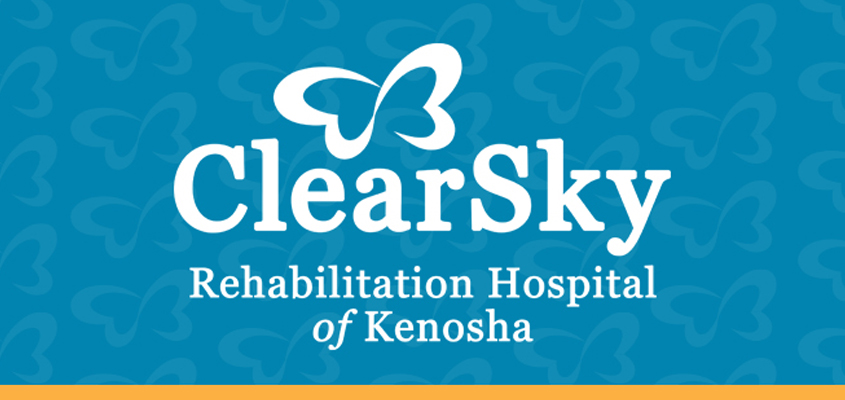 https://clearskyhealth.com/kenosha/wp-content/uploads/sites/13/2021/11/BlogGraphic_Kenosha.jpg
400
845
angelo
https://clearskyhealth.com/kenosha/wp-content/uploads/sites/13/2021/11/Logo_Kenosha.png
angelo
2022-09-30 16:42:31
2022-09-30 16:58:49
ClearSky Health to Locate New 39-Bed Medical Rehabilitation Hospital at Froedtert Kenosha Hospital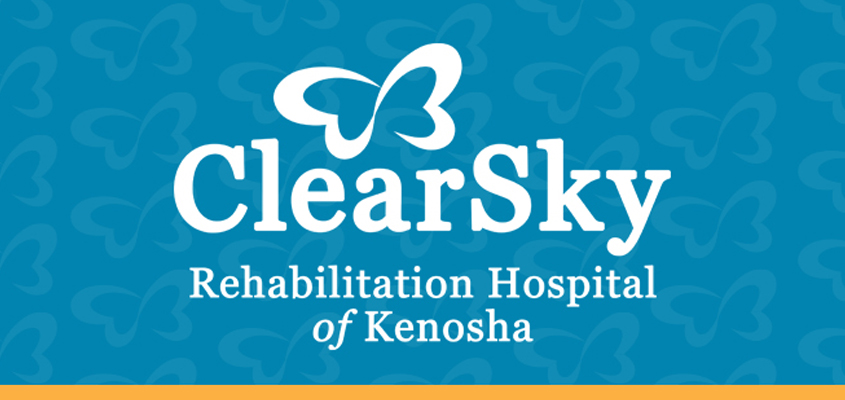 https://clearskyhealth.com/kenosha/wp-content/uploads/sites/13/2021/11/BlogGraphic_Kenosha.jpg
400
845
angelo
https://clearskyhealth.com/kenosha/wp-content/uploads/sites/13/2021/11/Logo_Kenosha.png
angelo
2021-11-05 12:02:42
2021-11-05 12:02:45
ClearSky Health Selects Kenosha, Wisconsin, as Site for New Medical Rehabilitation Hospital