Specialized Inpatient Care
Rehabilitative Care that Makes a Difference
At ClearSky Rehabilitation Hospital of Rio Rancho, we provide a specialized level of rehabilitative care that's available only at inpatient rehabilitation hospitals.
Our staff and facility are specially equipped to provide you with highly specialized, carefully coordinated, individualized care. We help you recover to your fullest abilities so you can return home quickly with as much independence as possible.
We recognize that every patient heals differently. Our multi-disciplinary healthcare team customizes treatment plans with you and your family based your individual goals, motivations, and abilities.
Our care is led by physicians specializing in rehabilitation and includes:
Nursing Services for around-the-clock medical attention
Physical Therapy for mobility and pain management
Occupational Therapy for development and recovery of daily living skills
Speech Pathology for speech, hearing, cognitive, or swallowing difficulties
Dietary Services for nutritional and special dietary needs
Respiratory Therapy for improved breathing, energy, and stamina
Wound Care Management for improved healing and prevention of complications
Orthotic & Prosthetic Services for enhanced physical abilities
Case Management for coordination of your care during and after a stay at our hospital, including access to ongoing care and resources
Better Outcomes with Inpatient Rehabilitation
Not all Rehabilitation is the Same
National studies show patients treated at inpatient rehabilitation facilities return home sooner, remain home longer, have fewer hospital readmissions and ER visits, and live longer versus other types of rehabilitation programs.
— Dobson, DaVanzo & Associates, LLC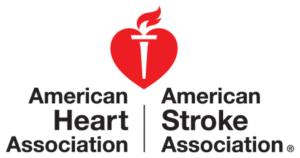 Following acute-care stays, the American Heart Association/American Stroke Association strongly recommends that stroke patients receive rehabilitative care at inpatient rehabilitation hospitals, versus nursing homes.